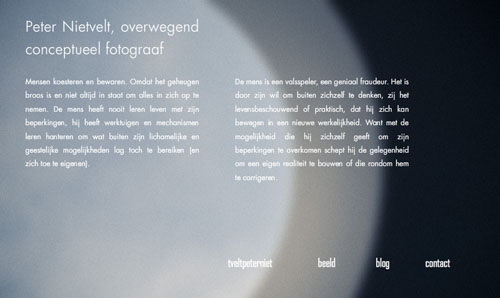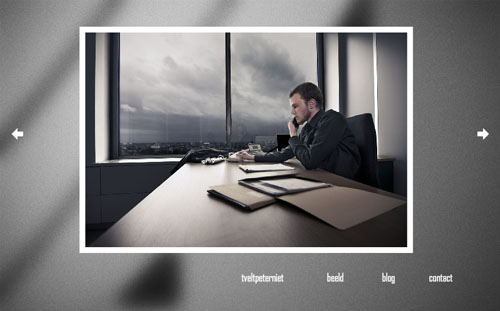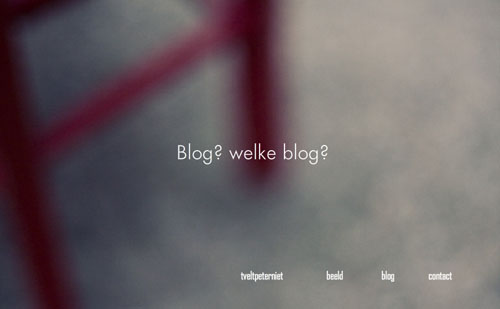 Peter Nietvelt is a talented young Belgian photographer, and he is also the talented young Belgian drummer of our band, "de halve perziken op zware siroop".
He needed a portfolio for his final year of photography school, and I agreed to do it.
I made the website entirely in Flash, with special attention for proper programming in Actionscript 3. The site features a dynamically resizing graphical user interface, and every picture is loaded in externally, each with his own preloader.
The site design is minimalistic and mainly made by Peter himself.
Software & Technologies used: