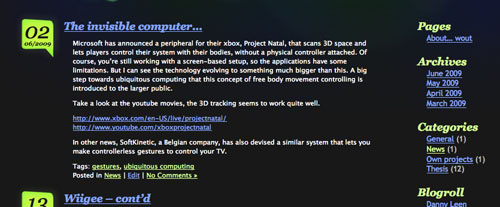 As new media designers, it was advised that we C-md students also made a blog about our thesis projects.
It was my first try in making a Wordpress layout and I was pleasantly surprised with the ease and usability of the system.
You can visit the blog by clicking on the "blog" link in the menu above, or by clicking here.
Software & Technologies used: