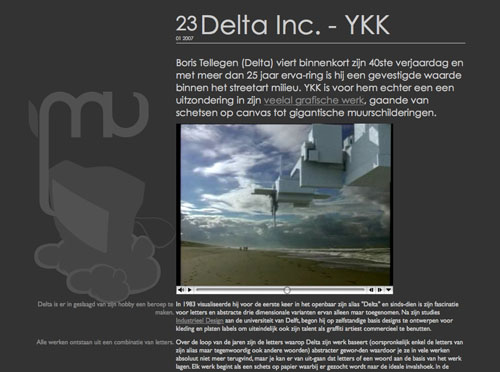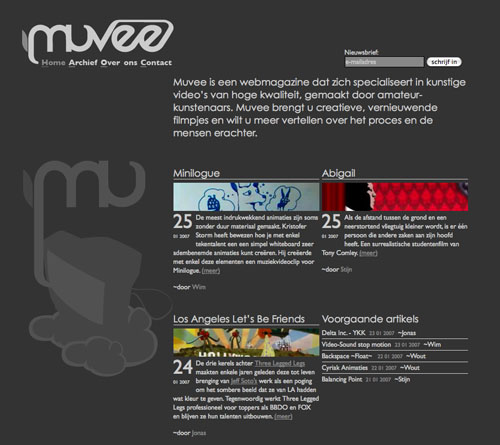 This was one of our "Case" projects of the second year at C-md, where a "real life situation" was posed upon us.
The subject of this case was to make a Multimedia online magazine, that featured own-written articles and mixed media like video.
This was 2006, YouTube was up and rising and we decided to make our magazine about creative short movies.
We also had to make a short movie ourselves, so we did an interview with a curator of an exhibition where Boris Tellegen, the graffiti artist (a.k.a. Delta) was exhibiting his work.
Our graphical designer had seen a good idea at the informationArchitects website, which was summarizing the content of each paragraph at the left side of the paragraph. We decided to put this technique to the test in our articles.
My job was to be the teamleader, program the website in html, css and php, and film.
The website can be viewed here.
Software & Technologies used: