The Factory Instrument: Presentation from Jim Bollansée on Vimeo.
The Factory Instrument: Test Run Two from Jim Bollansée on Vimeo.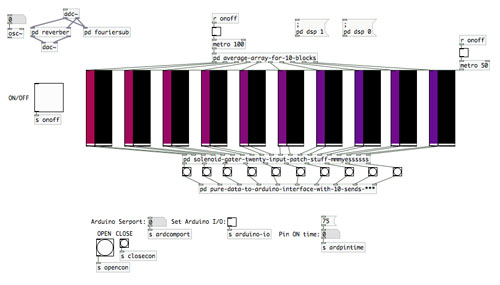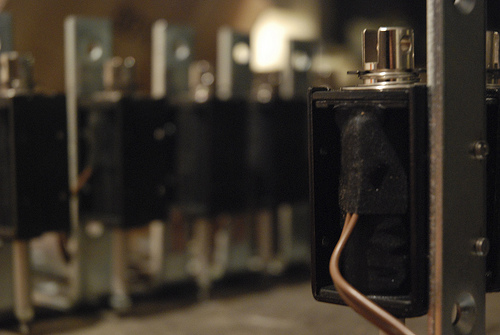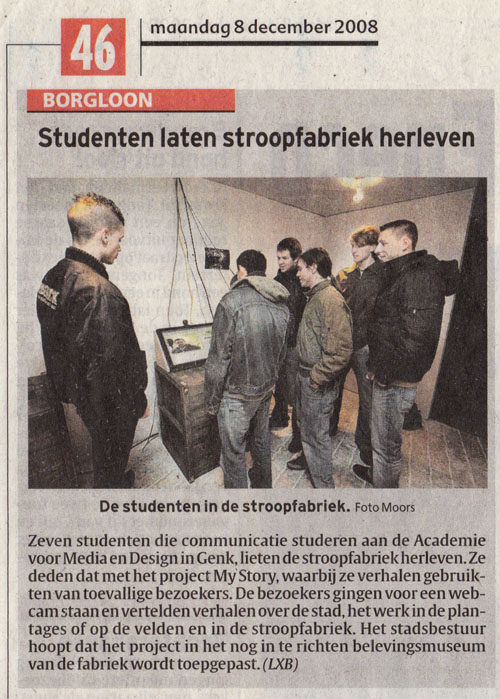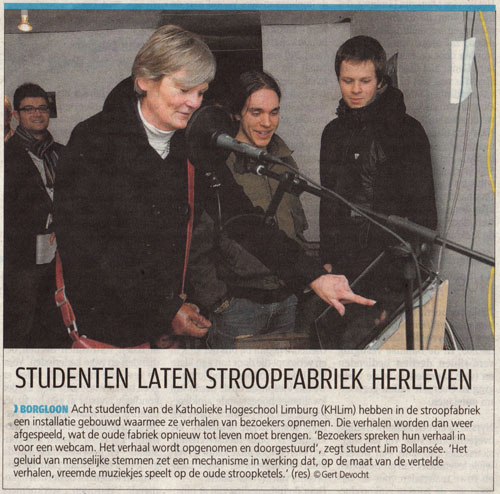 The Factory Instrument was a group project for our Mystory course.
We were commissioned by the city of Borgloon to design a story telling platform for the largely decommissioned "Stroopfabriek" (syrup factory). A lot of people of Borgloon had untold stories about this factory, whether they had worked there or not.
Also the city had won a national competition, "Monumentenstrijd" (monument battle) for conservation of their beloved factory.
We decided to make a Flash based storytelling platform, where the people could come to the factory and tell their story in front of a touchscreen operated interface. They were being recorded by a webcam and microphone.
In the other room, these stories could be replayed using another Flash interface in the form of an illustrated landscape of Borgloon. The stories were divided into categories, if the story was about Borgloon in general the stories were placed in the interface as clouds, if the story was about the factory itself they were barrels of syrup, and if it was about the fruit industry in Limburg they were fruit trees in the field.
When a story was told or retold the system sent the audio of the story over to another room, where a computer would perform a fast fourier transform (FFT) analysis on the sound. This sound triggered solenoids driven by an Arduino microcontroller to make metal ticks against tubes and kettles in the factory.
This way, every story had its own sound, and the stories would bring the factory back to life.
My role in this project was brainstorming along, and making the sound analysis Pure Data program. I also helped build up the project on a very cold autumn evening/night.
The city council of Borgloon was very satisfied with the project and they said it was to be continued.
Software & Technologies used: